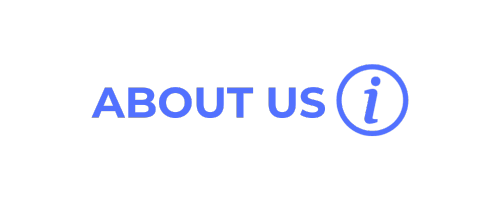 Why Are We Here?
Launched in 2022, NVRC is a growing movement emerging from a national affordable housing crisis that has led people out of traditional housing and into their vehicles for temporary shelter and permanent housing. Laws prohibiting living in vehicles are growing rapidly, and governments use expensive fines, arrests, and towing and impoundment of vehicles to keep vehicle residents from accessing public space. Public lands, such as National Forests and Bureau of Land Management land, are becoming more restrictive. Meanwhile, private RV parks and campgrounds are hard to find or priced beyond reach, especially in metro areas where folks can maintain access to necessary services and family support. The NVRC was formed to combat stigma against vehicle residency and advocate for places where vehicle residents can park and be part of healthy communities.
What Do We Do?
We center the needs of people living in vehicles. Our work is informed by the issues our members identify. NVRC brings a diverse set of voices to the table and grounds its goals in the lived experience of vehicle residents. Our work is informed by the lived and professional expertise of our members.
We share practical knowledge and best practices. We are always learning from each other. Our meetings include information about how to live and thrive in your vehicle, about how to use and operate parking programs, and the legal rights of vehicle residents.
We work to decriminalize vehicle residency and stop closure of public spaces. Governments throughout the country limit parking available to vehicle residents through closure of public spaces, either physically or by law. Exclusion of vehicle residents from public space are often enforced through citations, fees, vehicle impoundments, or even arrests. We are building a movement to protect the civil and human rights of vehicle residents and end these harmful and unproductive practices.
We educate the public on issues of vehicle residency. Many people have misconceptions about vehicle residency and people who live in their vehicles. We are working to raise awareness and undo those misconceptions through events, social media campaigns, and other avenues.
Our History
Dr. Graham Pruss partnered with Tristia Bauman, senior attorney at the National Homelessness Law Center ("Law Center"), to coordinate NVRC and to develop the first-ever National Vehicle Residency Summit in November 2022. At the Law Center, Tristia directs the Housing Not Handcuffs Justice Network which includes a national working group of attorneys working to end the criminalization of vehicle residency.
Our Team
Dr. Graham J. Pruss, Director

Dr. Graham J. Pruss is an anthropologist who studies vehicle residency in North America. His research focuses on the intersection of lived experiences, social services, legal systems, and public policy development. Graham joined the Benioff Homelessness and Housing Initiative at the University of California San Francisco's Center for Vulnerable Populations as a Postdoctoral Scholar in 2020, after receiving his PhD from the University of Washington Department of Anthropology. Dr. Pruss mixes participatory, qualitative, and quantitative methods to better inform policy makers and convey complex research to non-academic audiences. Graham was inspired to focus on the habitation of vehicles in public space by extensive travel with his family in vehicles during his childhood and close relationships with long-term vehicle residents throughout his life. He brings diverse perspectives to research on housing adaptation and instability, as a former social service outreach specialist for vehicle residents (2013-2015) and previous recipient of social welfare programs as a homeless youth and teen parent in the 1990s.
Marieke McArthur, Project Manager

Marieke has been a full-time vehicle dweller since May 2021. She travels full-time with her tiny pup, Tozi, and her partner in a 1989 Winnebago Chieftain. Her roots are nomadic: from touring the Midwest on tandem bicycle with her father growing up, to moving cross-country from her hometown of Chicago to Seattle, then across the ocean to Hawaii, and, finally, to Louisiana before calling the open road home.

Marieke has a diverse background in nonprofit management and community organizing, has a real passion for the vehicle dweller community, and off-grid living. You can find her enjoying the beautiful desert sunsets in the winter and cool PNW temperatures in the summer.
Tristia Bauman, JD, Advisor

Tristia Bauman combines litigation, legal education, and legislative advocacy strategies to prevent and end homelessness. Her work focuses on combating the criminalization of homelessness and advocating for laws that protect the civil and human rights of homeless people. Tristia also conducts legal trainings around the country, writes reports and other publications related to housing, and serves as a legal resource for homeless advocates.
Jake Hoster, Web Support and Advisor

A vehicle resident of over five years, Jake became a nomad after a 20+ year IT career. He has found success and happiness as a nomad "workamping" at various seasonal jobs around the United States including the Sugar Beet Harvest in North Dakota, holiday season warehouse work in Nevada, and camp hosting/campground management in a National Forest in northern California. Attending and volunteering for the Rubber Tramp Rendezvous (RTR) and the Homes on Wheels Alliance (HOWA) has stirred in him a passion for successful vehicle residency; witnessing how individuals and families can thrive by living in a vehicle. Jake is on a mission to educate all vehicle residents, campers, and visitors on how we can keep our public lands open for all of us to enjoy, thus preventing closures of public lands and the end of overnight privileges in parks, streets, and parking lots.
Karina O'Malley, Advisor

Karina O'Malley was part of the group in 2011 that started the Lake Washington United Methodist Church Safe Parking program, a church ministry serving women and families living in their cars. She currently serves as the program coordinator. She enjoys participating in the NVRC Providers group, and helped plan and support the first national Vehicle Residency Summit. Karina also participates in the King County Regional Homelessness Authority Vehicle Residency taskforce and other advocacy and direct service groups focused on King County Washington homelessness and housing justice.
William Sweeney, Advisor

William began working as a volunteer, visiting patients on the back wards of the huge "mental hospitals" that existed in the late Fifties. As the transition to the modern system of community residence and community-based services began, he helped to found the St. Francis Center in Denver (perhaps the first purpose-built day center in the nation) and was a volunteer and board member there until about 20 years ago. William has volunteered for a variety of Boulder agencies, including The Boulder Shelter for the Homeless and St. Benedict's Health and Healing, as well having many roles in non-profit governance, given by backgrounds in law, finance, accounting, and administration. He helped to found BOHO, a sheltering agency in Boulder staffed entirely by persons of lived-experience, and directed it for several years until it was merged into the Bridge House, where he continue in a strategic role. In his professional life, William had jobs in just about every section of a high-technology or communications company, and retired from that about fifteen years ago. He is a licensed attorney, a founding member of the Colorado Safe Parking Initiative, and works with the Food Security Network, Metro Denver Homeless Initiative, the Homelessness, Housing Precarity, and Disaster Network, and Mother House.
DEI
Diversity, Equity, and Inclusion (DEI) Policy National Vehicle Residency Collective (NVRC)
Preamble: The National Vehicle Residency Collective (NVRC) acknowledges the rich tapestry of human experiences and backgrounds, and the invaluable perspectives brought forth by each individual. This DEI policy seeks to ensure that our collective remains an inclusive and welcoming space for all vehicle residents and affiliates, regardless of their background, identity, or circumstance.
Objective: Ensure a diverse, equitable, and inclusive environment where all members are respected, valued, and able to fully participate.
Scope: This policy applies to all members, volunteers, partners, and stakeholders engaged with the NVRC.
Commitments:
a. Diversity: Recognize, respect, and value the plethora of differences that make up our collective, including but not limited to race, gender, socioeconomic status, age, physical abilities, religious beliefs, political beliefs, and other ideologies.
b. Equity: Provide equal opportunity and fair treatment to all, while acknowledging that unequal starting places may require different treatment to achieve equal outcomes.
c. Inclusion: Create a welcoming environment where all feel valued, heard, and empowered to contribute.
Action Items:
a. Representation: Endeavor to ensure that leadership and decision-making roles within the NVRC reflect the diversity of the collective.
b. Training: Provide regular DEI training for all staff and volunteers, ensuring a shared understanding of diversity, equity, and inclusion principles.
c. Accessibility: Ensure that NVRC resources, events, and activities are accessible to all, taking into consideration physical, financial, and other potential barriers.
d. Feedback Mechanisms: Create channels for members to report concerns, provide feedback, and suggest improvements to our DEI efforts.
e. Regular Review: Reevaluate and adjust our DEI policy annually, ensuring that it remains relevant and effective.
Accountability:
a. Ensure transparency in reporting our progress on DEI goals to the larger collective on a regular basis.
b. Address any instances of discrimination, prejudice, or exclusion promptly and thoroughly, with remedies as necessary.
Conclusion: The NVRC believes that a diverse, equitable, and inclusive environment is essential for the collective's growth, unity, and success. We remain committed to this vision and will continuously work to ensure that every individual within our fold feels seen, heard, and valued.