About the Summit
March 8, 2023 – Recorded Sessions Now Available!
Our volunteers have completed the editing and uploading of the recorded sessions. You may now watch the 2022 Summit playlist in chronological order, or watch your favorite individual sessions on our Summit Schedule page.
Also, we are still going through all of the requests to join the collective's working groups. It's a bit of a manual process, so please bear with us as our volunteers input you into the proper areas. We will email you when you've been added and invite you to join our monthly meetings.
November 20, 2022 – Announcement from the Coordinators:
The 2022 Summit has successfully completed! We had a fantastic event! The National Vehicle Residency Summit brought together 450 attendees from across the country for two inspiring days of learning, sharing, and community. Thank you to all of our amazing presenters and attendees for making this inaugural event a success!
We will put the recorded sessions and materials on our website at www.vehicleresidency.org, when available. Our team of volunteers is working diligently to upload the videos from the Summit to our YouTube channel and website. Thank you for your patience while we get those up as soon as possible.
You can keep the momentum going now by joining the National Vehicle Residency Collective.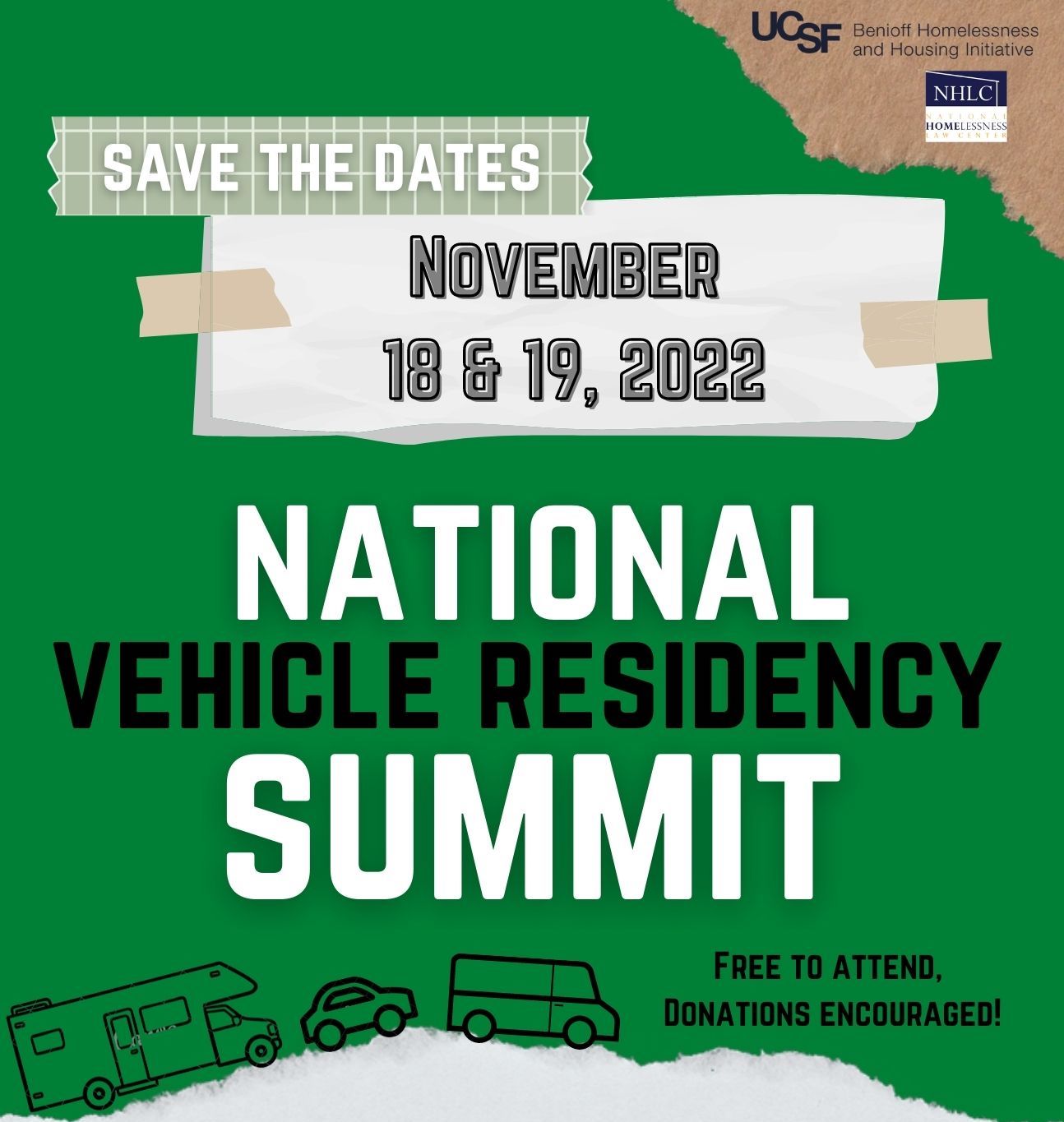 The Vehicle Residency Summit will be held on November 18-19, 2022 as a virtual event, using Zoom. This is right on the heels of the National Forum on the Right to Human Housing.
Summit speakers will include:
Topics will include:
Who are vehicle residents
Criminalization of vehicle residency / Fighting towing and impoundment
State and federal policies / Federal definition of homelessness and funding for parking programs
Raising positive public awareness around vehicle residency
Why our public lands are closing and how to stop it/How to fight closures of public space
Vehicles as Permanent Housing
CLICK HERE to see the full schedule of sessions!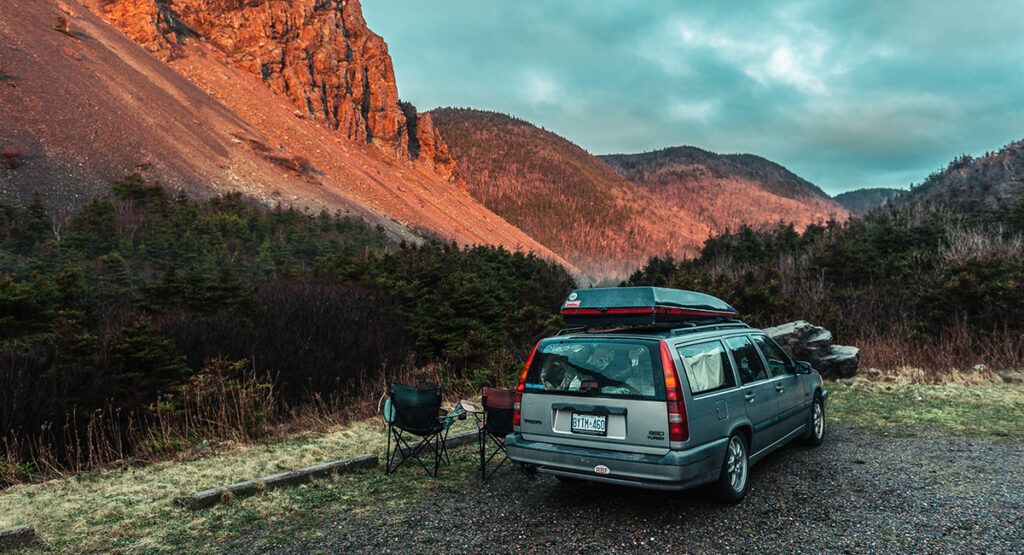 The National Vehicle Residency Summit (NVRS) is brought to you by volunteers from the UCSF Benioff Homelessness and Housing Initiative, National Homelessness Law Center, the Homes on Wheels Alliance, and Cheap RV Living.